The Yellow Brick Road….
Posted by Paula_MoreThanFavors on Jul 17, 2011 in Pink by Design Stamps, Techniques | 25 comments
folow follow follow… Oh! you are here! Hi Everyone! I hope you have followed me over here from my blog More Than Favors. I hope everyone is doing well today and enjoying their Sunday! Well today I am going to show you a technique that I saw and I loved it! I am not doing a video just pictures so this will be a little different for me. Today I am going to show you how to achieve the metallic look of the mat on this card. We will call this Embossed Embossing…
Here is what you will need:
1. Versamark Watermark Pad
2. Cuttlebug or other embossing tool
3. Embossing Powder
4. Piece of cardstock
5. Heat Embossing Tool
6. Sanding Tool
So here is how we will begin. I start off with a 4 x 5 1/4 inch piece of card stock and I am going to cover the entire piece with the Versamark.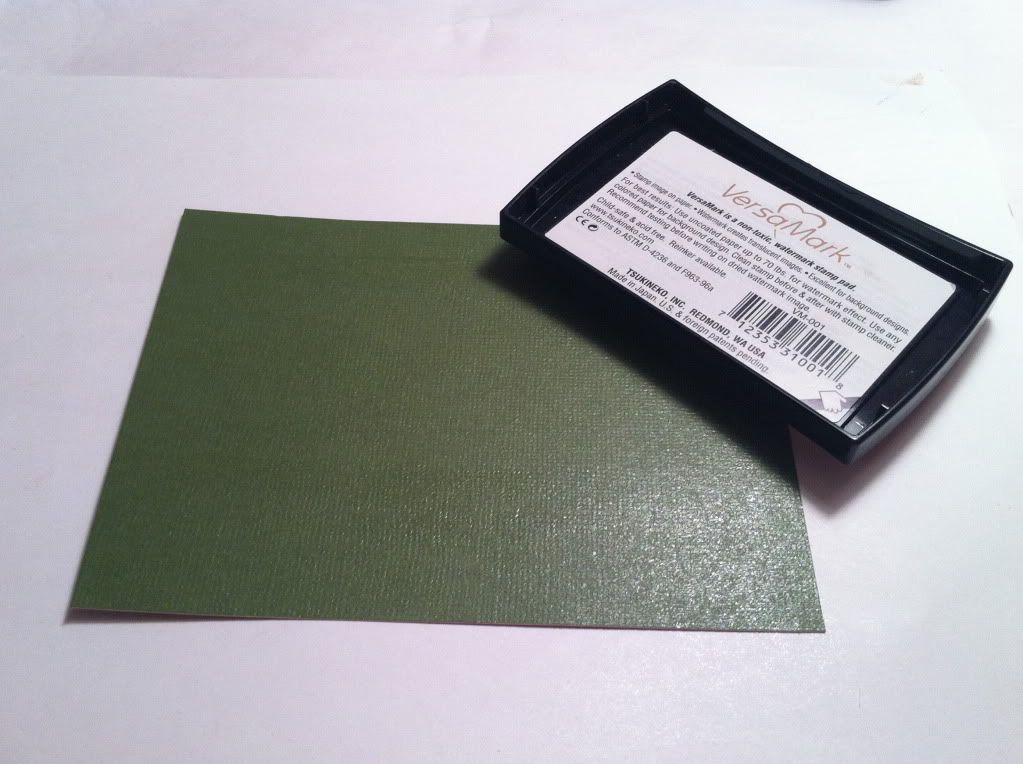 Then you will cover the entire piece of cardstock with Embossing powder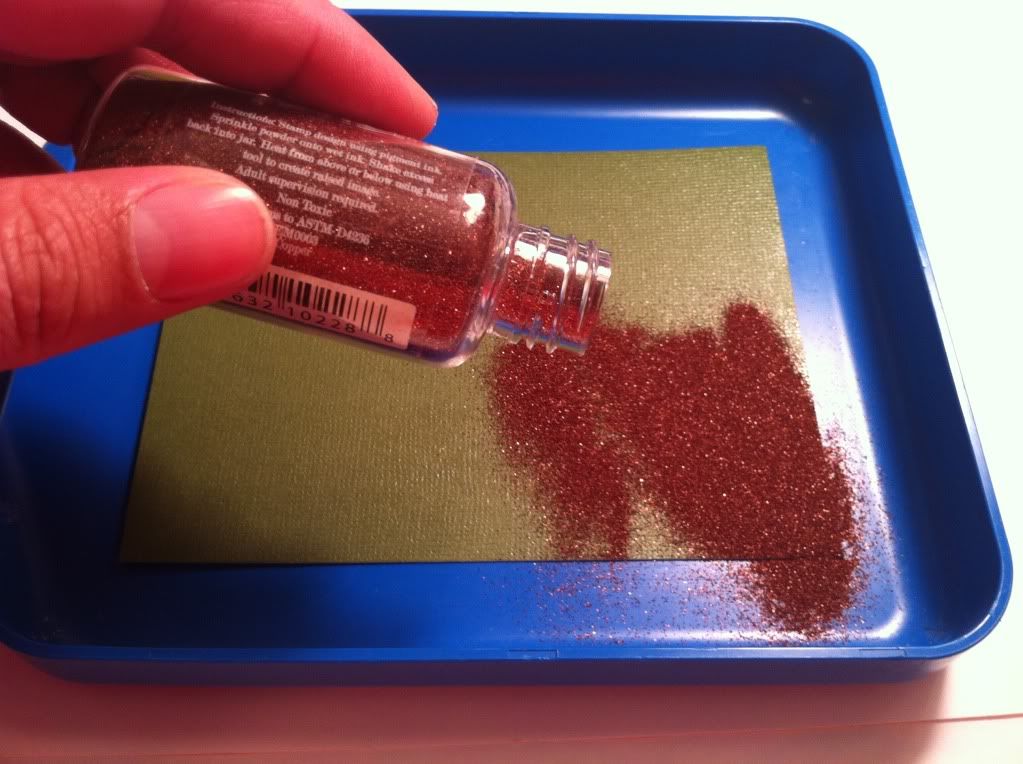 Next you will heat emboss the piece of cardstock it may take a bit since its alot of embossing powder.
You will start to see it melting… once this starts to happen it will move along pretty quickly.
Here is what it looks like all Embossed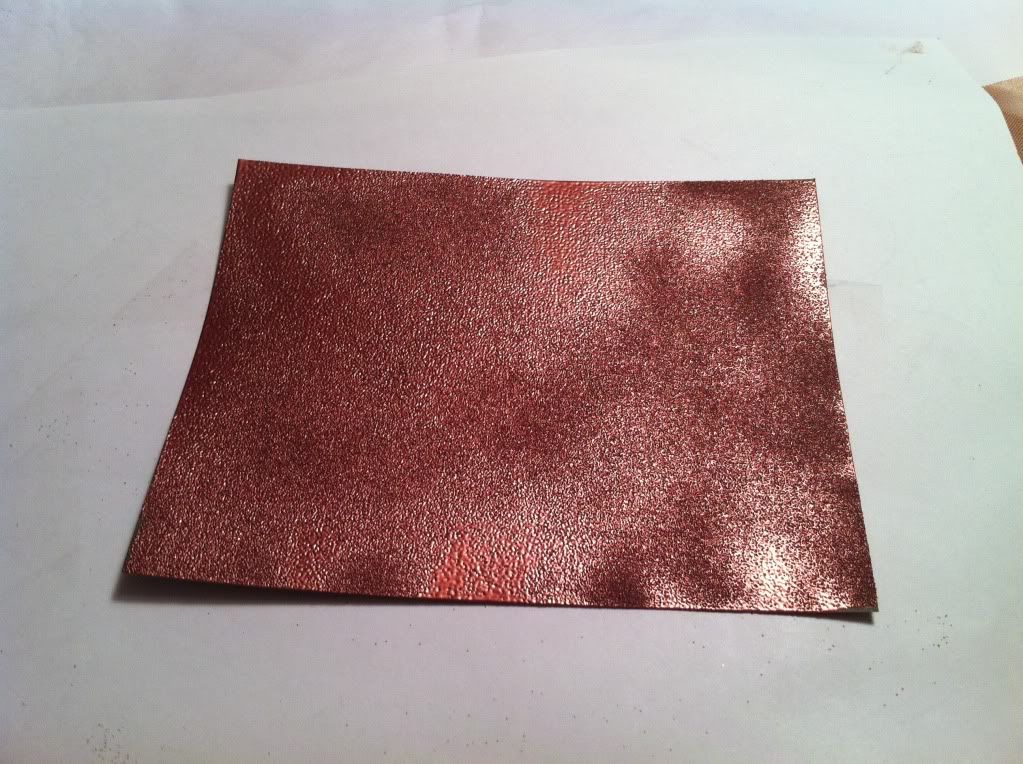 Next you are going to emboss this with your cuttlebug! It will be a littler harder for it to move through but you can actually here the embossed cardstock crackling. this is ok. Dont worry.
Then Sand it! any Sander will do I used my We R Memory Keepers Heart Attack Distressing tool
Doesn't this look cool? It gives it such a rustic feel! I just love it!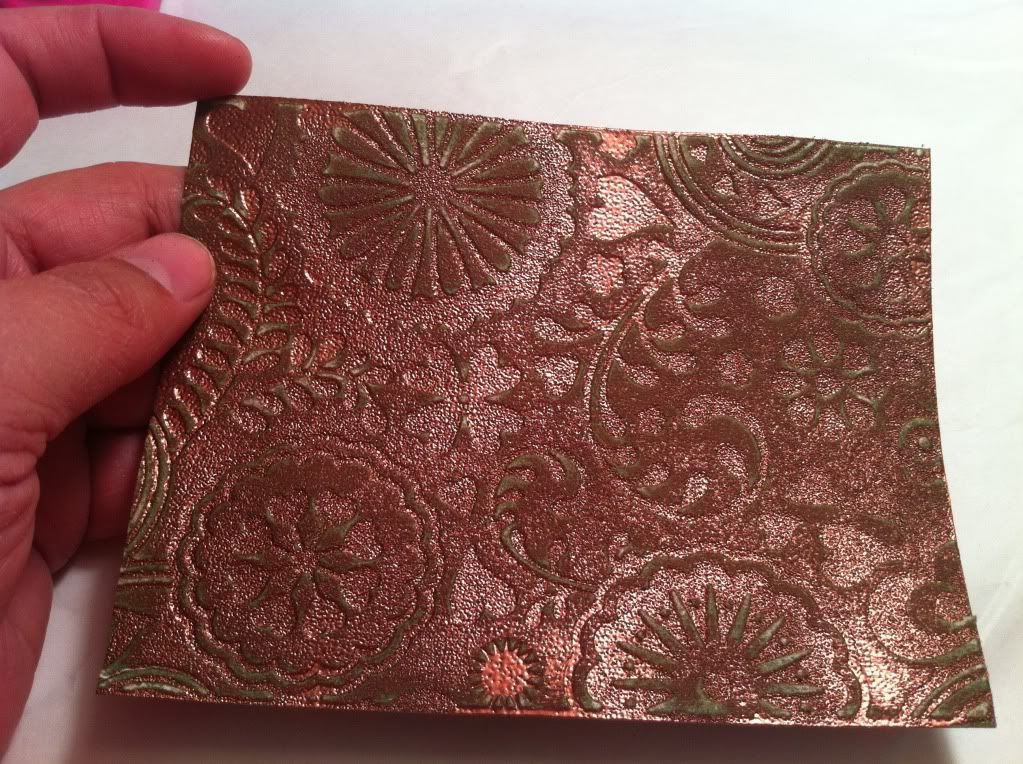 Recipe for my card:
Pink by Design – Enjoy The Journey Stamp Set
Pink by Design – Crinkle Ribbon
Floral Fantasy Cuttlebug Folder
Graphic 45 – Magic of Oz Cardstock
Stampin' up cardstock
Bazzill Cardstock
A la Mode Copper embossing powder
Versamark Watermark Pad
Brilliance Coffee Bean Ink Pad
Tim Holz Distress Ink
Today I have a $10 Pink by Design Gift Certificate for you! If you want to be entered to win all you have to do is do 2 of the following along with leaving a comment on this post!
1. Follow the NEW Pink by Design Blog (you are already here)
2. Join and Post in the NEW Pink by Design Community (Click on Community above)
3. "like" the Pink by Design Facebook Page (let them know I sent you)
I hope you enjoyed my card and this technique. Try it yourself! different cardstock different colors! Share it on the Pink by Design Community by CLICKING HERE I have already started a post for you! Of course there is a Prize envolved!
Happy Crafting!
Paula
404