Capture Life!
Posted by Meriah on Aug 17, 2012 in Cards, Pink by Design Stamps, Stamping | 3 comments
Hello all my Pink Friends!
It's here, It's finally here! Let the weekend officially begin! I don't know about you, but I'm glad this week is finally over!
Today I have a fun, and super cute card to share with you. I do have to admit that ever since Sarah came out with her cute Polaroid stamp set, I can't seem to put it down. It's one of my all time favorites! The Capture Life stamp set is a must have in any stamp collection, the possibilities with this stamp set are endless.
This stamp set paired with some Cosmo Cricket Clementine paper was a match made in heaven. I even added some glossy accents to the lens and view finder on my little camera that came from the " Instantly " stamp set. The Instantly stamp set was so easy to pair up with the Capture Life stamp set! The two sets go hand in hand. Not to mention all the Pink by Design sentiments and images that fit perfect inside that little frame!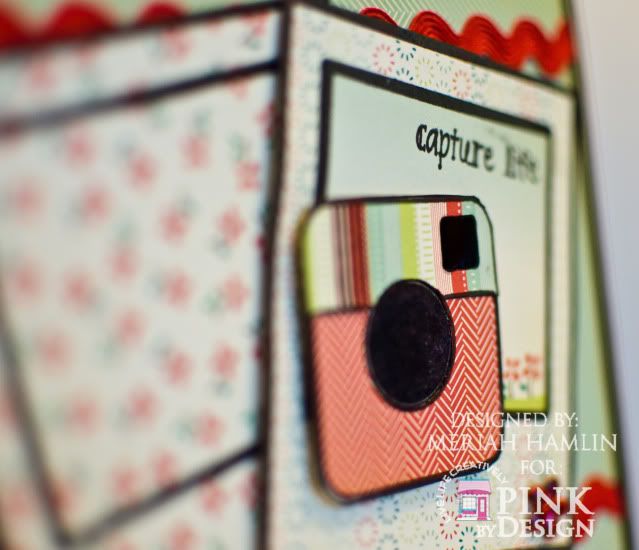 I hope you all have a wonderful weekend!
Until next time, Happy Crafting!
Meriah
404