Wednesday Tip-Using your paper scraps
Posted by Meriah on Nov 28, 2012 in Cards, Design Team, Layouts, Pink by Design Stamps, Techniques | 4 comments
Hello Friends,
It's Wednesday tip day, and we have some wonderful projects to show you using paper scraps. So often we just do not know what to do with all those paper scraps from projects long ago. If you are like me you might just throw them away. But why? We spend tons of money on our paper, to just throw away pieces that we do not need. We need to get the most bang for our buck. Or maybe you do save those paper pieces, in hopes that they will to find a magical place on some project in the near future. Here are some projects that will show you some ideas for those little buggers.
Annette was busy this week, she made 3 projects to show you how she uses her paper scraps!
Just look at the wreath! Made with her paper scraps, Awesome! Annette used Joyful Tags stamp set.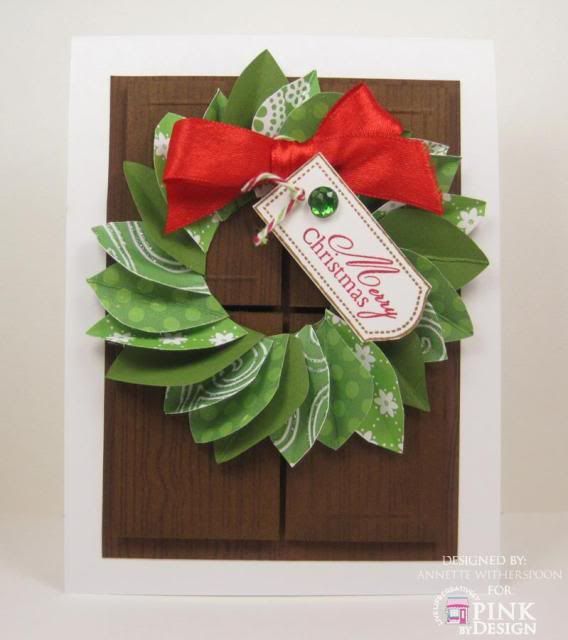 Annette does it again with this masterpiece. She made those adorable presents using her paper scraps. For this card Annette used the stamp set Joyful Tags.
Here is the last one by Annette, She made an adorable Christmas tree using…Yep, you guessed it. Her paper scraps!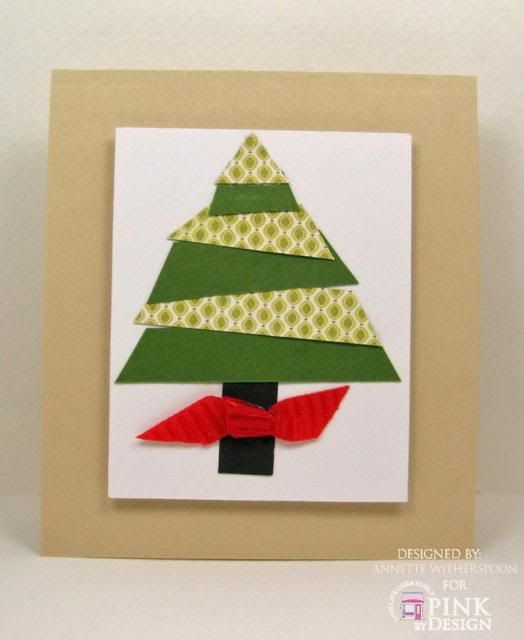 Melisa put together this Spooooky layout using her paper scraps too! Love that little spider! Melisa used A Haunting We Will Go stamp set for her layout!
Kathy used her circle punch to make this clever Christmas Tree. This would be a great Christmas card to mass produce and use up those paper scraps. Kathy used Scripted Year stamp set.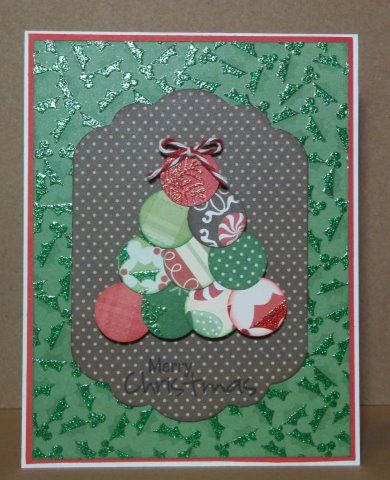 Meriah made a box set of cards. Although the outside of the cards was not made of scraps, she finished off the inside with her scraps from the cards, and even used scraps for the tag. That way everything coordinates. Meriah used Artisan Tags stamp set and die ,along with Vintage Greetings stamp set.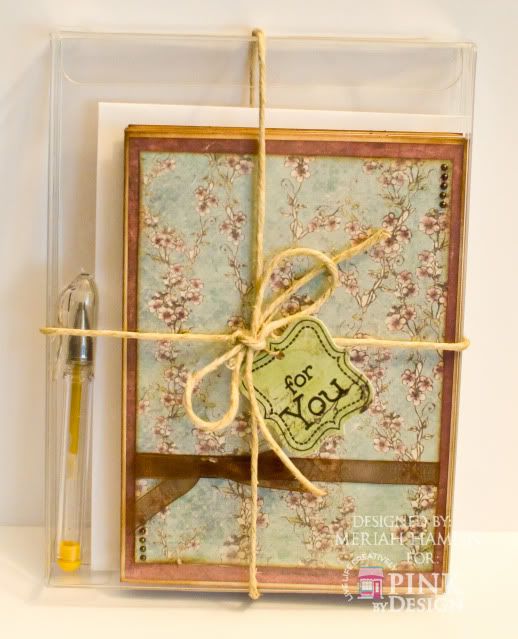 I hope you found some inspiration or maybe some ideas as to what you can do with your scraps. We would love to hear your tips for using scraps.
Did you see that we are having a challenge? Follow the link and it will direct you to our challenge. It's a good one. And there is a great prize up for grabs for one lucky crafter.
http://pinkbydesignstamps.com/2012/11/26/sketch-challenge-monday/
Also, be on the lookout all week, for some Pink By Design Sneak Peeks
Have a great day friends.
404